Time flies when you're having fun - and drags when you're not.
Time has flown. Mid August already; 7 months since I submitted my initial 4 images to the Alamy stock agency. In an ideal world I'd be a millionaire by now - all photographers are rich, aren't they? - but reality has this nasty habit of trampling on one's dreams. I've sold one image so far.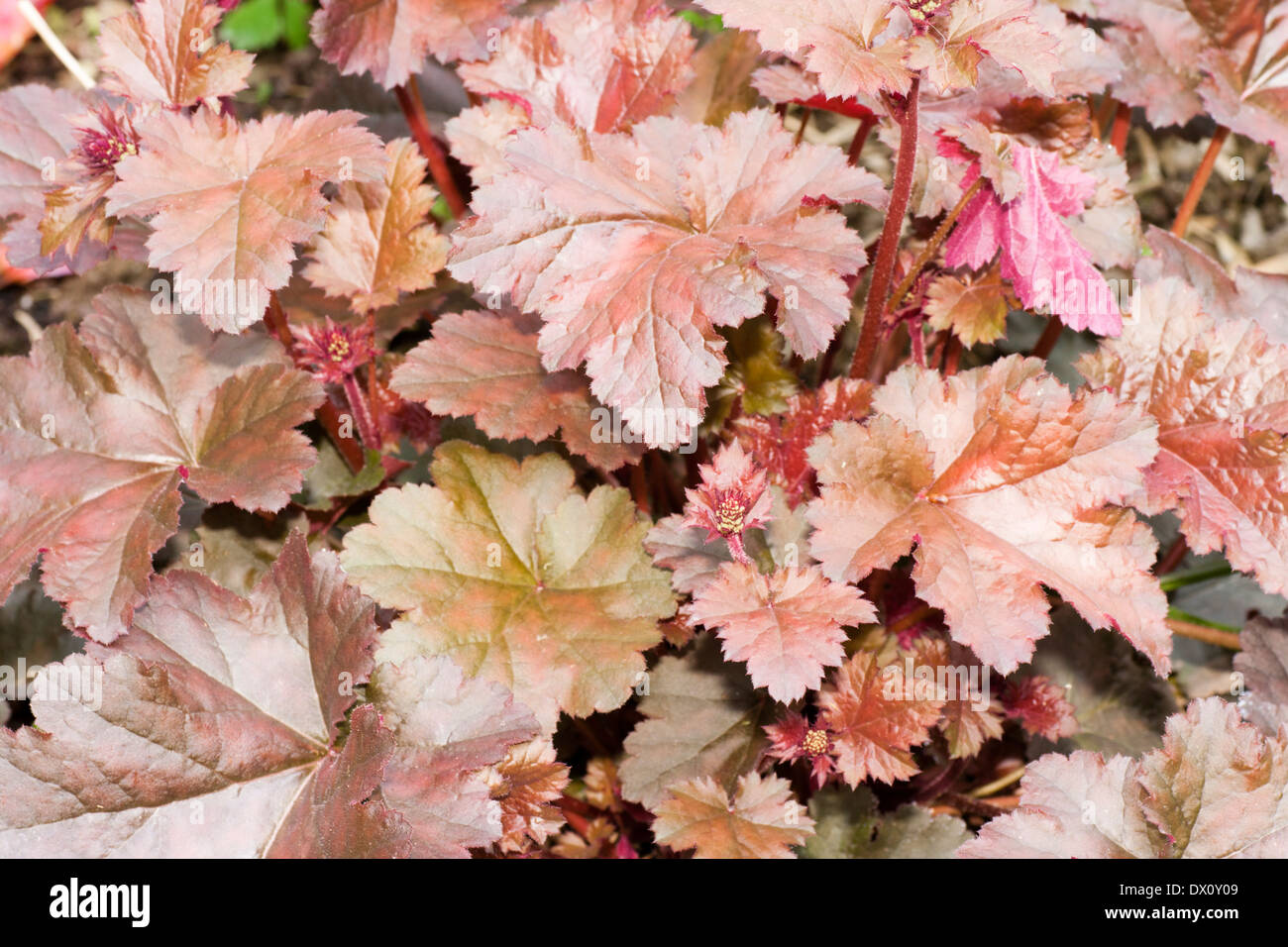 Heuchera 'Chocolate Ruffles'
For $16.38 (nett after commission - note to HMRC, I only get paid once my account balance exceeds $75). Only one? Here I am spending time and money taking the shots, hours processing and keywording, uploading and suffering through the interminable waiting for the notification that my hard work has passed QC. And I've only sold one? Is that all?
Yes.
At which point the novice photographer starts to think 'Bugger this for a game of soldiers' and goes back to flipping burgers for a living. Myself, being of more mature years (OK, I'm old), have a slightly different, longer term perspective.
It takes time to build a portfolio of images. After 7 months I've got 832 on sale (as of 16 August 2014). On average I'm uploading to Alamy about 100 or so shots a month so it will be a year or three before I've got a more respectable image bank up for licence. Even then it depends entirely on the needs of the buyers. If you haven't got what they're looking for you make no sales. And with the type of editorial shots I take - plants and gardens, insect macro, a few general shots - the pool of buyers is bound to be limited. Even if they do buy it can take a month or more for the sale to show up. In this game 7 months is a very short time and 832 images a small portfolio. My images simply haven't had enough visibility to generate more than the one sale.
So, how do you know whether more sales are in prospect? The short answer is that you don't. But Alamy provides some very good tools for getting a feel of the market place. When a registered buyer does an image search they're presented with pages of images (120 seems to be the default) whose keywords match the search terms. If a thumbnail of one of your images is presented to the buyer you score a view. If they click on it to look at a larger image you score a zoom. The number of zooms divided by the number of views, multiplied by 100, provides a "Click Through Rate"(CTR). Here's my figures:
Not a vast amount of views - I'm a specialist, remember - but a good CTR from the number of zooms. Analysis of the views indicates that a high percentage are relevant to the search term. All of which suggests two things. Firstly, my images are being seen by buyers who are actually looking for those type of images. Secondly, having seen them, there is sufficient interest to give them a closer look. Non of which guarantees sales, of course. Competition is always there, both within Alamy and through other agencies. But it's encouraging - and that, at this point in my Alamy experience, is what keeps me uploading.